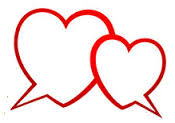 Having a great sex life requires intention. It doesn't just happen. We should take great care to get to bed early sometimes so that we have time and energy remaining for an intimate encounter. We would also do well to hold loosely to our expectations for that encounter so that we are open to the blessing of unexpected detours that take us on a different journey of connecting.
Lying in bed, skin to skin and eye to eye, talking to our spouse can be an incredibly intimate experience. Yes, talking! Diving into the depths of being known spiritually and emotionally prepares the waters for us to dive deeper physically. Consider giving your spouse the gift of you by taking a detour and initiating a conversation that stretches you.  Sharing our inner thoughts doesn't come naturally for most of us, but it connects us in undeniable ways.
We can share where we really are – with respect to our work, parenting, or with God. We can vulnerably share our growth points, our doubts, and our fears. We can courageously share those things that our heart longs to speak and yet shies away in fear, how we see struggles drawing us closer to God and each other, and our hurts that sting every time they cross our mind. When we share how God speaks to us and the things that He has recently shown us – giving our spouse not only the opportunity to know us more deeply, but the opportunity to encourage our growth and affirm the new fruit in our life.  We can share stories of divine encounters – with people, Scripture, creation or a song – that have touched us so deeply that we can't retell them without tears of joy. We can share stories that lead to whole body laughs.  As we lay there physically naked, eyes locked, we are undressing our innermost being.
An intimate conversation with our spouse refreshes us. It builds security and trust. It leaves us feeling sturdy as we are reminded that we are always loved and accepted. Time seemingly stops as we dive into thoughts and connections that were prepared for that very moment. Heart to heart conversations produce a stillness in us as we feel grounded and glued to our spouse. Once we push past the fear of revealing our self, and choose to ignore the warning sirens of being too vulnerable, there is undeniable peace.  Being fully known by our spouse is the safest place we can be because we are living out God's design within marriage.  This security then allows us to share our body with new confidence.
Capstone the heart to heart experience with becoming physically one and then drifting to sleep satisfied that you connected to your spouse with all of your being. I think this is the depth of knowing that God intended for marriage even before the fall.  Let's reclaim His perfect delights. Ultimately, sex is more about the alignment of our hearts than our bodies.
How has knowing your spouse more emotionally and spiritually drawn you to knowing them more physically?